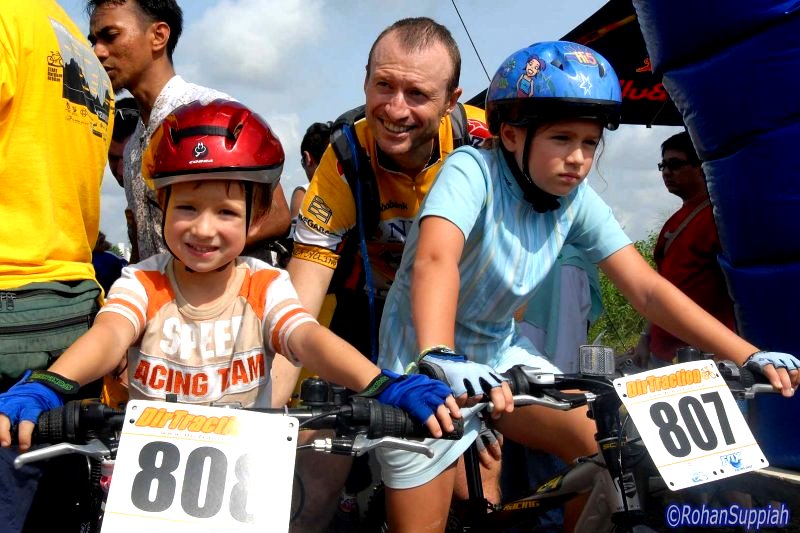 What?
Our Kids Race is finally back! If you are a boy or girl who's 13 years and below, you can take part in either Kids C (10 - 13 yrs as at 1 January 2009) or Kids D (9 yrs and below).
You will be racing a couple of laps around the short track course and will be the centre of attention in the whole event!

Kids, what will we do without them?
When?
Sat 28th Feb 2009, 2.30 pm
Where?
Short Track Course, Tampines Mountain Bike Park
(see race course map)