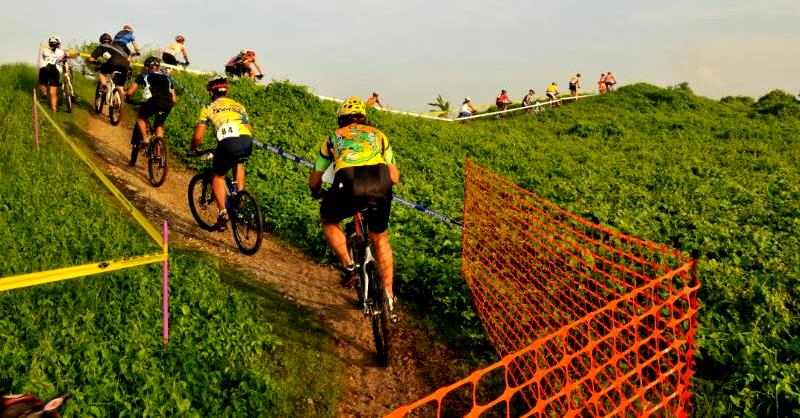 The marquee event for the carnival!
Get to race the popular night mountain biking marathon event.
With 12hrs of racing (rain or shine!) on the table, one can race in teams of TWO or FOUR with your best biking buddies throughout the night.
Half the fun is in having a support team that will just hang loose while you suffer (don't forget the beer), so leave no one (not even your pets) at home!
and for those who love the ultimate torture, the SOLO category is also available in limited numbers for those who brave the night and fatique.
Date : Sat 29th May 2010 (5 pm) to Sun 30th May 2010 (5 am)
Venue : MTB Cross Country Course (8.3km loop), Tampines Bike Park (see race course map)
RFID Timing will be used for this event scoring, do prepare

20SGD

Deposit for your chip during race kit collection
Rules and Regulations
Rules and Regulations applicable to the Race is available
Participants shall be deemed to have read and understood the rules and regulations upon registering for the race.

While you should be physically fit and not be advised not to take part in our event, if you have any medical conditions that we should be aware of, pls write to us and we will inform our race doctor.
Team Tentage & Advertising Materials
Team tentage should only be placed in the designated area.
Display of any banners or advertising material should only be confined within each individual tentage.
Unauthorized distribution of promotional material paid or unpaid is not allowed.
Teams and riders are responsible for the cleaniness of the surrounding, please asked for waste bags from our crew.
Premium Team Tentage packages available for signup at our registration site (availability on 1st come 1st serve basis,

pricing

available on our registration site)
Premium Front row (SOLD OUT)

3m x 3m covered space located at the front row of the PIT STOP
fitted with fan and lights
1 x power socket
1 x table
2 x chairs
Premium Back row (SOLD OUT)

3m x 3m covered space located at the 2nd row of the PIT STOP
fitted with fan and lights
1 x power socket
2 x chairs