BSX Race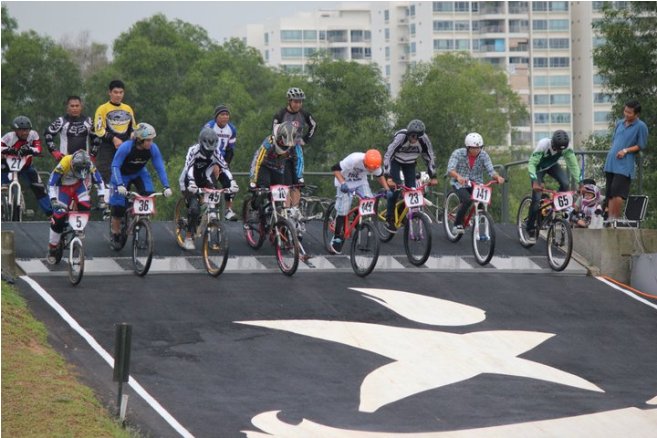 For this carnival, we're reviving the BSX race at this YOG used BMX track at Tampines Bike Park
a) BMX OPEN 20" race
b) 24"  and above race
BSX Juniors (18 yrs and below)
BSX Sports (19 yrs - 34 yrs)
BSX Masters (35 yrs and above)
.
The BSX 4x race allows the crossover crowd a feel on what's like to race and negotiate jumps enmass in a race.
This track is designed and built by renowned UCI track builder, Tom Ritzenthaler, so be prepared for the new age of BMX in Olympics style, massive track on tiny 20 inch or the slightly bigger 24"++ wheels!
When?
Sunday
5th June 2011
9am - 1pm
Where?
BMX Track, Tampines Bike Park (see race course map)
Racer Entitlement
First 30 riders who register for BSX will be entitled to a BSX Supermoto Plate.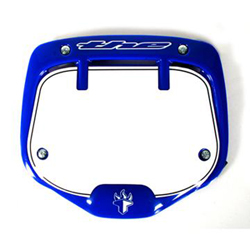 Participants for BSX race:
The race will be run upon a BSX time trial and into motos/heats round (3 rounds) where you will then qualify for the knockout rounds
As part of risk management and introduction of the track to the local riding scene, supervisory authority and organiser will require that rider racing the BSX race to be prior certified to use BMX track at Tampines Bike Park.
Participants shall be deemed to have read and understood the rules and regulations upon registering for the race.

While you should be physically fit to take part in our event, should you feel unwell or unfit at any point during the race, please inform the race doctor immediately.
Team Tentage & Advertising Materials
Team tentage should only be placed in the designated area.
Display of any banners or advertising material should only be confined within each individual tentage.
Unauthorized distribution of promotional material paid or unpaid is not allowed.
Teams and riders are responsible for the cleaniness of the surrounding, please asked for waste bags from our crew.