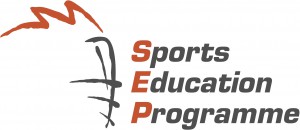 The Sports Education Programme (SEP) is a collaborative partnership between Singapore Sports Council (SSC) and the Ministry of Education (MOE),
where schools are able to leverage on the funding available to introduce the sports of cycling to the students.
Dirtraction offers three programs under SEP :
Off the beaten track
as part of SEP Sports Exposure, participant will be exposed to lesser known area/routes around Singapore on a mountain bikes. These routes are mainly easy offroad where participants can enjoy safe biking, experiencing Singapore hidden beauty and gain life skills in the process of riding as a group/team.
Intro to Mountain Biking
Participant will be exposed to Mountain Biking basics, negotiate mountain biking trails with ratings of easy to moderate difficulty, safety awareness while riding on trails/road, proper bike handing.
Basic Mountain Biking
Participants will be coached on effective mountain biking skills so to be able to negotiate and enjoy easy to moderate difficulty mountain biking trails available in Singapore.
Drop us an email on further details of the SEP and other school programs that we offer.