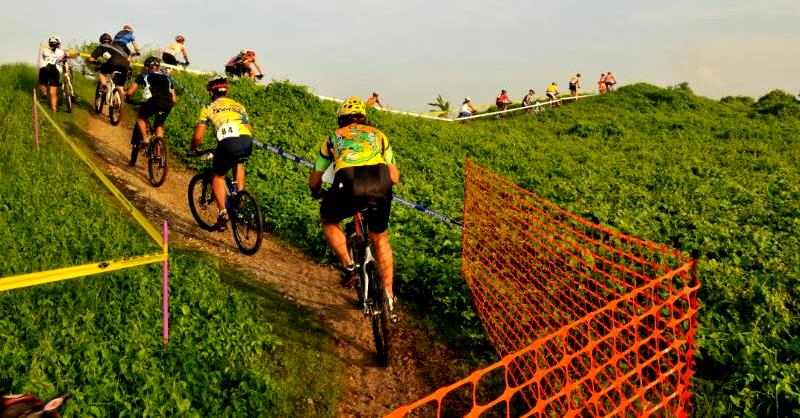 What?

Last year, you raced side-by-side with Endurance Solo Specialist Tinker Juarez, reigning US 24hr Champion, 2-time Olympian and a mountainbiker hall of famer, blasting it out with other regional top riders.

In the 2009 edition of the century-race, instead of enduring the unforgiving heat, be prepared to ride into the cool sunset, put on those in-built night vision goggles, blast those flood lights and to take on Singapore's 1st 100km mountain bike race under the stars!

You can either race SOLO, or form Men's or Mixed DUO RELAY (teams of 2) or QUAD RELAY teams (teams of 4). Whatever floats your boat (or bike), just be sure to finish all 100km within 9 hours!

Half the fun is in having a support team that will just hang loose while you suffer (don't forget the beer), so leave no one (not even your pets) at home!

Be part of the 1st Night 100km Mountain Bike Marathon in Singapore!
When?
Sat 28th Feb 2009 (5 pm) to Sun 1st Mar 2009 (2 am)
Where?
MTB Cross Country Course (10km loop), Tampines Mountain Bike Park
(see race course map)