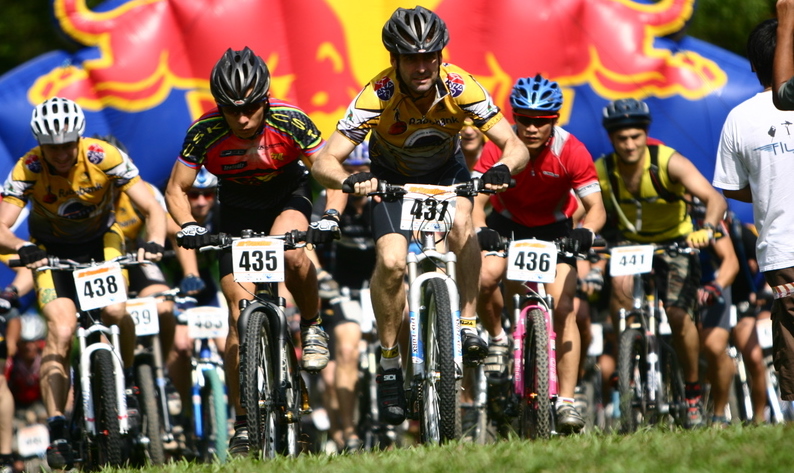 What?
Are you a speed demon who's got a need for speed?
Or a roadie who excels in criterium-style races?
Not much of an enduro-racer, but in for a short but fast race?

Our 10-minute Short Track Race is just what you're looking for!
This is the second time we are introducing the short-track course in Singapore. It is essentially a fast flowing criterium style mountain bike race within a short 1km course. You have to complete laps within 10 minutes, but do not be fooled by the short duration. You're main aim is not be lapped by the fastest rider! Apart from speed, skills in cornering and drifting through the corner would be a huge bonus!

Grab your stiffest hardtail and whip everyone off the circuit. Just don't get lapped!

You can join either the Elite or Open categories for Men and Women.

Be part of the 1st Short Track Race in Tampines!
When?
Sat 28th Feb 2009, 12.30 - 2.30 pm
Where?
Short Track Course, Tampines Mountain Bike Park
(see race course map)