4x Eliminator Race

4x Mountain Biking Eliminator - race the night!
.
For the first time, we will be racing the track at night, where the action will be silhoutte from the flood lights around the Tampines BMX Track.
The 4x Eliminator race allows the crossover crowd a feel on what's like to race and negotiate jumps enmass in a race.
When?
Saturday
8th September 2012
6pm - 830pm
Where?
BMX Track, Tampines Bike Park (see track map)
Racer Entitlement
Race slot limited to 32 riders!
Riders will be entitled to a 'THE Supermoto' Plate.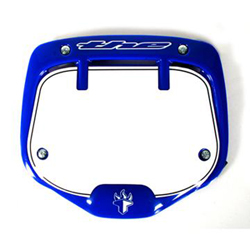 Participants for 4x Eliminator race:
The race will be run with a seeding round and seeded into the following rounds where top 2 riders for each group progress

8 groups of 4 for round of 32
4 groups of 4 for round of 16
2 groups of 4 for Semi Finals
Finals
Non-motorized bikes of at least 20" in norminal wheel size
No unauthorized Flash Photography within the track area, authorized media personnel will be brief on lighting and illumination, contact us for more details.
As part of risk management and introduction of the track to the local riding scene, supervisory authority and organiser will require that rider racing the 4x Eliminator race to be prior certified to use BMX track at Tampines Bike Park.
Rules governing the 4x Eliminator race will follow UCI 4x rules in general. Rules and Regulations (UCI Links). Race Referee will have the final say in the rules and applications
Participants shall be deemed to have read and understood the rules and regulations upon registering for the race.
While you should be physically fit to take part in our event, should you feel unwell or unfit at any point during the race, please inform the race doctor immediately.



Team Tentage & Advertising Materials
Team tentage should only be placed in the designated area.
Bike Park rules does not allow cooking, consumption of alcohol.
Team Tentage should be strictly without commecial branding, Tampines Bike Park management retain the rights to invoice such parties.
No aerial photography, balloons allowed within the bike park
Unauthorized distribution of promotional material paid or unpaid is not allowed.
Teams and riders are responsible for the cleaniness of the surrounding, please asked for waste bags from our crew.