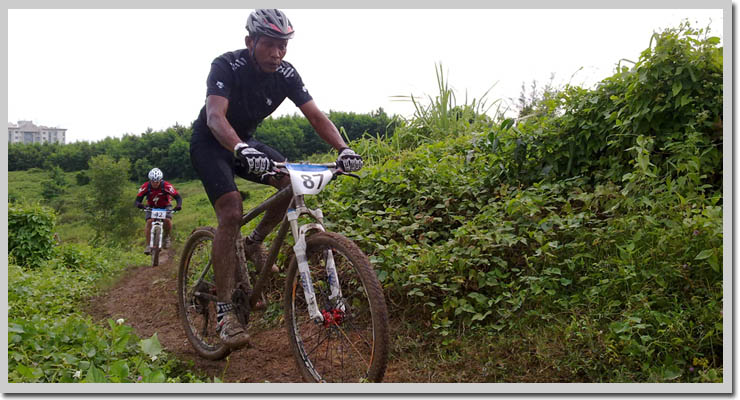 a freshly adapted mountain biking race course will be launched during the carnival, new technical rock garden, new climbs and fun.
witness the new technical section, and how the Juniors cover the pounding XCO race with lung busting efficiency.
Date : Sat 29th May 2010 (9 am - 1pm)
Venue : Mountain Biking XCO Trail, Tampines Bike Park (see race course map)
Participants :
This race is a UCI Class 3 event, participants must
produce a valid 2010 UCI license to race.
Participants must be 17-18 years of age (1992-1993)
Race registration packages are available for sign up via Dirtraction registration site.
International participants may sign up for Hotel/Transfer/Support packages, Contact us for package and info pack.
For Singapore based rider who needs UCI license for the race, please fill in and submit to SACA the following SACA UCI License Registration Forms
Participants shall be deemed to have read and understood the UCI rules and regulations upon registering for the race.

While you should be physically fit and not be advised not to take part in our event, if you have any medical conditions that we should be aware of, pls write to us and we will inform our race doctor.
Team Tentage & Advertising Materials
Team tentage should only be placed in the designated area.
Display of any banners or advertising material should only be confined within each individual tentage.
Unauthorized distribution of promotional material paid or unpaid is not allowed.
Teams and riders are responsible for the cleaniness of the surrounding, please asked for waste bags from our crew.