Singapore National Mountain Bike Championship 2009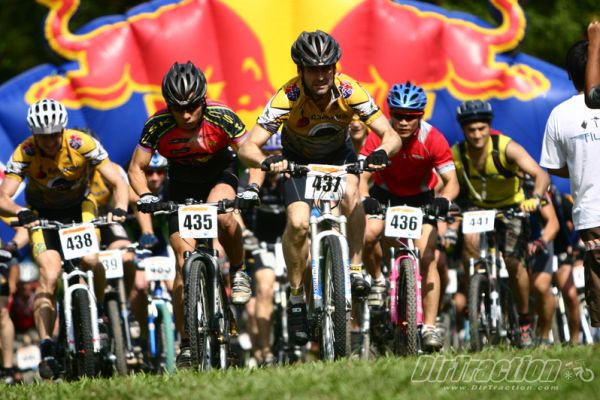 The Singapore National mountain bike championship is back again.
By going back to the oldest cross country mountain bike course on the island, we hope to bring the excitement of racing on familiar grounds for the ever doing, and a new race course for those who are new to the sports.
With FOUR championship category on offer, you may race for glory of being the national champion or simply complete the race within the limits of the winners.
If this is too much for you, there's always the ever easy SPORTS categories where 2 laps of the race course allows you to taste what it is to be a champion.
When?
Sun 18th Oct 2009 (7am - 3pm)
Race Course

Bukit Timah Nature Reserve
(see race course map)
Race Briefing & Race Kit Collection

Attendance at the Race Briefing is COMPULSORY for all participants.
Date : 17th Oct 2009
Race Kit Collection: 11am - 2pm
Race Briefing: 2pm
Venue: Kallang National Stadium Theatrette (click here for map)
Access via old Sports Medicine Lab (near Gate 3) is available
Race Registration
Registration details available here.
DEADLINE for registration is 13th Oct 2009, 1800hrs (NO RACE DAY REGISTRATION)

Rules and Regulations
Rules and Regulations applicable to the Race is available
UCI rules will be implemented whenever applicable for Championship categories
highlights of rules:
80% pull out time limit (from the race leader) will be implemented
feeding to be done in technical zone only.
call to line will be implemented in accordance to UCI ranking and seeding.
Podium protocol to be strictly observed.
Race Briefing is compulsory for all riders, the briefing will be held a day before the race together with the race kit collection
participant shall be deemed to have read and understood the rules and regulations upon registering for the race.

While you may be physically fit and have not been medically advised against taking part in our event; if you have any medical conditions that we should be aware of, pls write to us and we will inform our race doctor.
Team Tentage & Advertising Materials
Team tentage should only be placed in the designated area.
Display of any banners or advertising material should only be confined within each individual tentage.
Unauthorized distribution of promotional material paid or unpaid is not allowed.
Teams and riders are responsible for the cleaniness of the surrounding, please asked for waste bags from our crew.
NO parking (except for emergency vehicle and race crew) in the access road leading to the start finish area at Dairy Farm Pass (Echo valley). Please use the two new parking facility located at dairy farm road.
| | | | |
| --- | --- | --- | --- |
| Event Sanctioned by: | Event Sanctioned by: | Venue Partner | Event Energising Partner |
| | | | |